All these guys are wrong, I am not going any where, and I will be your President for the coming twenty years, because I don't have any retirement plan. In fact, we don't have multi-party system so, there is no legit or official opposition political party, and you have to stop accusing me "I will kill ever body".
Adan Robleh
You see "he is a BIG guy"
Ismail Guedi
" I did a mistake long time ago"
President Ismail Omar Geulleh

I did not change the Constitution, It is Judge Mohamed Warsame who did it, because he protects me and he is going to be the next on the throne "live with that".
This is wrong Allegation because I did not bought or built a house in another Country speciallly DIRIDAWA of Ethiopia.

You must be dreaming, we do not have these things called accountibility, transparacy or access to any thing, we keep every thing in secret.
"I want to make a Difference".
Hassan Kayad
This is a Political Corruption
and it can not be tolerated any longer.
Ahmed Farah
"This Regime broke the Law and we should bring it to Justice"
Ask every body.

I used to be a Cop (Police officer) and as you know, I have to put the bad guys in jail.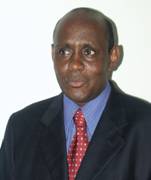 Ali Mohamed Daoud
"All this regime does is a power abuse"
"I just want Ismail Omer Geeleh to go".
Radwan Rayaleh